Are you frustrated with one time customers calling you for carpet cleaning services and never hearing from them again? Staying at the "top of mind" with customers can be a difficult task. REDUCE YOUR CUSTOMER TURNOVER NOW!
Our Rebate Checks encourage your customers to call you again and again each time they need your services. Whether it's a seasonal cleaning, or creating a consistent annual cleaning, our customer loyalty marketing pieces can help you get those customers back, and referring others!
Testimonial
We've used the service of Rebate Checks for about 9 months now to help us re-engage with clients who had not used our service for several years. The power of a live stamp and a check in an envelope has proved itself to be hard to resist. We've been able to bring clients back into the fold who were lost forever. Tommy and his team have provided quick turnaround and very responsive customer service. I can highly recommend the services of Rebate Checks.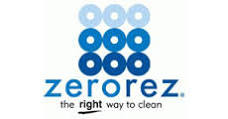 Eric Bollmann – Zerorez
Marketing & Client Services
CALL TODAY!
(940) 465-2107